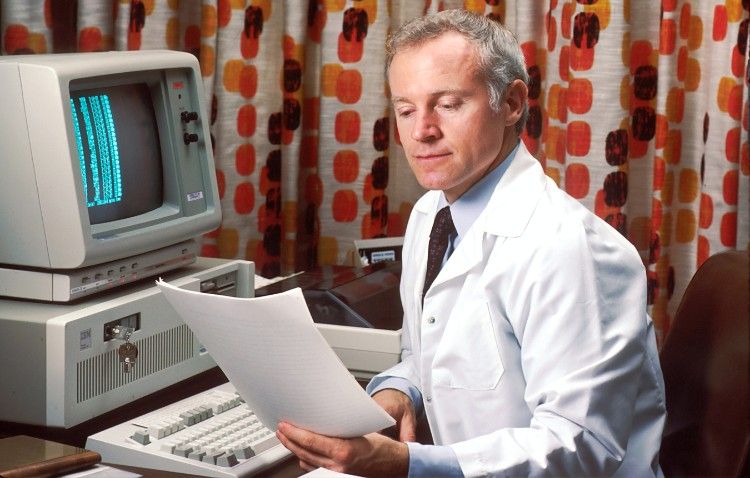 The Truth About EHRs
Simply put, an Emergency Health Record (EHR) is a digital version of a patient's paper chart. According to HealthIT.gov, it's a real-time, patient-centered record that make information available instantly and securely to authorized users. Providers typically utilize EHRs to access patient information, document care, e-prescribe, view lab and test results, and enter orders.
IDC Health Insights conducted a study that looked at the current state of ambulatory provider's use of EHRs. They reported that providers transitioning from paper records to EHRs share similar goals: regulatory compliance, improving the quality of care and qualifying for meaningful use incentives.
While the adoption of EHRs has been widespread, the majority of providers using them are dissatisfied.
Most office-based providers find that their productivity decreases with the implementation of EHRs. Contributing factors include, but are not limited to, inadequate training, staffing and support, poor usability, inappropriate form factors and user interfaces.
Unfortunately providers have faced several stumbling blocks along the way. Productivity has been jeopardized as a result of providers spending an increased amount of time documenting data and thus costing them their availability to see patients. Furthermore, EHRs may seem cumbersome to new users and often act as a barrier to providing quality care to patients.
This Fall, RAND Corporation published a report that presented the possible culprit behind provider's stress. Typically providers experience job satisfaction when they believe they are providing high-quality healthcare. They begin to feel unhappy and stressed when circumstances, like adapting to a new way of providing care through EHRs, gets in the way.
The same study brought to light that provider's feel EHRs are a distraction from face-to-face interactions with their patients and requires provider's to spend too much time performing clerical work; it also degrades the accuracy of medical notes by encouraging the use of general templates.
While it is not an easy road to pursue, providers recognize the value of EHRs. Those reaping the benefits of EHRs report that there has been a reduction in the number of charts lost or missing, the ability to access medical charts and work remotely, as well as incentive payments.
Judy Hanover, Research Director at IDC Health Insights states "Success and productivity with EHR will become even more important as EHR installations become the building blocks for care management, patient engagement and patient-centered medical home operations under accountable care."