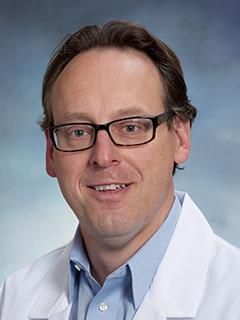 In Their Words: Always Fresh and Ready to Start the Day
As more and more practices adopt the TCM Model, we've begun a series of interviews with providers across the country to understand how their practices and their lives have been transformed.  In this edition we hear from Karl Sash, MD, Board Certified in Internal Medicine and Geriatric Medicine. He did his undergraduate work at the University of Regina, completing medical school in 1993 and an internal medicine residency in 1997 at University of Saskatchewan and a geriatrics fellowship at Duke in 1999. He is affiliated with St. Vincent Hospital Evansville (Indiana) and he adopted the TCM Model in 2017. What follows are his reflections.
Remembering his initial perception of the TCM Model
My first thought was – great concept. But then you wonder how do you take time from your busy practice for the execution? At the very base of it, there's a cultural change required which includes educating patients as to why their exam room experience will be different. Plus changing protocols and routines related to the EHR. Then there's staff training related to the new skills required, and in our case, some additional hiring. It's an evolution that takes some time and energy, particularly with staff that weren't originally hired for this kind of transformed exam room. But the benefits definitely outweigh the efforts.
Investing in teammates
Moving to the TCM Model focused on maximizing the roles of our medical assistants, specifically increasing their patient-related skills. Some were enthusiastic, others more hesitant, but it wasn't long before it all started to gel. I would say that our MAs greatly prefer the team approach now and are very comfortable with their responsibilities. I would add that it's important for the provider to show respect for what the Team Care Assistant is doing in the exam room.
Better patient care
I'm more focused on the patient now. There's more direct interaction, more eye contact, and more opportunity for me to see the big picture. I am working 1.5 hours less per day, seeing 2 more patients per day (my goal was to cover the expense of the additional MA), seeing 20+ complex visits per day (almost all are legitimate 214s and a few 215s), all this while managing 500 nursing home residents with NPs and hospice. What's happening is that an innovative approach is actually creating a more traditional feel. And it all translates to better care including increased screening rates. Outside the exam room, my quality of life is noticeably better. I'm getting more sleep and more exercise. I don't feel beat up at the end of the day. The analogy that comes to mind is that if you're in a hospital, do you want to be cared for by a provider at the beginning of his or her shift or during the last hour? With the TCM Model, I feel like I'm always at the beginning of a shift.