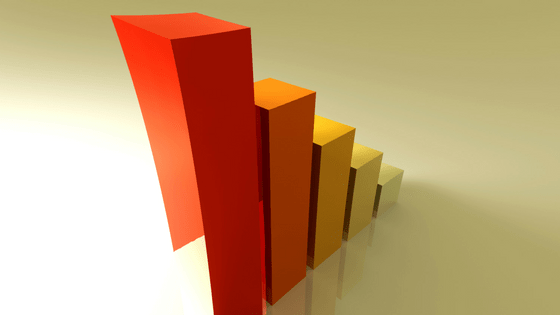 Primary Care Productivity Continues its Downward Spiral
As a quick update, this is the third in a series on provider productivity. So far we've talked about how "productivity" became a bad word and the negative impact of low productivity on the medical home model. Now, we'll look at five specific factors that are causing productivity's ongoing slide. In the final blog of the series, we'll see what a different approach in the exam room can do to improve the situation.
Let's look at the numbers. Since 2000, individual primary care physician productivity in terms of patient visits per week has fallen by 35% for family physicians and 28% for general internists with both groups still working 52-54 hours per week (1-3). In 2016, on average, family doctors saw 85 patients per week and general internists 76 patients per week (3). This decline comes in the face of a growing need and decreasing numbers of primary care physicians, a combination that doesn't bode well for reversing the trend. Right now, we're producing enough visit slots for only 65-70 percent of people who need access to primary care. Imagine if farms in America produced only enough food for 70% of our population. While a range of factors contributes to this decreasing productivity, below are what I've identified as the five main reasons.
5 Reasons Why Provider Productivity is Declining
1. An Aging Population
Given the numbers of baby boomers and their impact on healthcare, older adults with multiple chronic conditions, reduced physiologic reserve, and high expectations continue to challenge our practices. Delivering effective care for this large segment has demanded changes in everything from practice environment and staffing to training and scheduling. It's also required so much time that the same-day urgent needs of the patient panel have been de-emphasized, sending patients elsewhere for episodic care from an unfamiliar provider.
2. Electronic Health Records
Few technological advancements come without unintended consequences and EHR systems are no exception. As an early adopter, I can attest to benefits in aiding patient care as well as improving the accessibility of documentation. But I (and quite a few other physicians as noted in an Annals of Internal Medicine study summarized in a June 2016 NEJM Journal Watch) can also bear witness to some of the problems related to workflow changes and disruption. The bottom line is EHRs may be critical for quality care in 2018, but the extensive time required for documentation has had a negative impact on productivity to the point where it's fair to wonder if the potential slow-down is always balanced by the gains.
3. Individual Provider Issues
This particular barrier to productivity runs the gamut, but there are some common threads: For example, ignoring well-established business norms like reasonable visit limits will decrease the chances for an efficient and productive practice; Non-clinical socialization is also a slowdown. We all feel good about sharing a Starbucks moment but it usually comes with the caveat that someone else is denied access; Unreasonable patient expectations are another productivity slammer. We're glad to have satisfied patients, but we sometimes let their expectations define the encounter, overriding our own goals for the visit; Finally, there are those deeply ingrained habits of independence – including the belief that the exam room is the sole domain of the physician.
4. Economics 101
It's no surprise that quite a few practices are skating on thin financial ice. Rising operational costs and lower profits combine to compromise staff size and capabilities, which in turn, puts yet another obstacle on the road to productivity. Some administrators equate financial sustainability with limiting staff when, in fact, the opposite may be true. One reason providers are spending more than 60% -70% of their time in the exam room doing non-provider work is because they can't afford to increase staff. This non-provider work generates almost no revenue – so not a business model you'd want to pursue.
5. Administrative Burdens
Non-medical work requirements have burgeoned since the era of managed care. The regulatory framework we operate in, particularly in areas like prior authorizations, formularies, network restrictions, quality metrics, PCMH and Meaningful Use requirements, have created a mountain of paperwork and practice hassles, all of which demand a substantial amount of time from the provider. These responsibilities combine to remove primary care providers from direct patient contact, a result that once again hampers productivity.
What to do?
These five factors have played a major role in decreasing provider productivity (despite working the same number of hours) over the past two decades. But take heart. Although these issues don't lend themselves to an easy fix there is one area where you can exert a meaningful degree of control on productivity – your own exam room. And that's where we'll be going in the next blog.
Footnotes:
1) Exclusive Survey: Productivity Takes a Dip; November 18, 2005, Medical Economics
2) Medical Economics Exclusive 2012 Productivity Survey; October 25, 2012, Medical Economics
3) 88th annual Physician Report: Ambivalence Wreaking Havoc in Primary Care; April 25, 2017 Medical Economics